tanga sports® Competition Hole Ball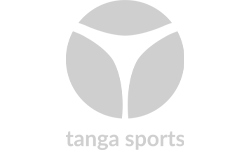 Why is this item currently out of stock?
Due to supply shortages or frequent price changes, we are currently unable to offer the item for direct purchase. Prices, current availabilities and possible alternative items are available on request at any time,
we look forward to hearing from you
!
tanga sports® Competition Hole Ball
Well playable floorball hole ball - just the right thing for floorball matches. The perforated ball is made of PVC plastic, has a smooth surface without studs, and is equipped with reinforced seams, so it lasts a long time. The floorball ball has 26 holes with a hole diameter of 11 mm. The distance between the holes is approximately between 15-20 mm. A robust and stable hole ball with a diameter of 7 cm and a weight of 23 g, which can be pushed or hit quickly with the racket. Color options: white or black.

The hockey balls are not very large. Therefore, it is important that the balls have striking or bright colors to be highly visible for the athletes. Signal red and white are clearly visible on a green field. Since the speed can reach up to 150 kilometers per hour, the advantage of good visibility is obvious. The ability to withstand hard hits and not or hardly bounce are important characteristics for a hole ball.

The flight characteristics of the plastic ball, its extremely durable design, and the high-quality material make this hole ball ideal for training in schools and clubs.
Features
- made of PVC plastic
- diameter of 7 cm
- weight of 23 g
- with reinforced seams
- smooth surface
- without studs
- number of holes: 26
- diameter of holes: 11 mm
- distance between holes: 15-20 mm
Advantages
- Robust & durable
- Good aerodynamic properties
- Easy to play
Product datasheet
Print page or download as PDF