tanga sports® Rope Skipping Jump Rope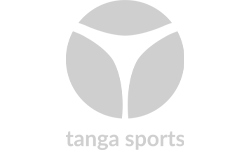 16 variants to choose from
tanga sports® Rope Skipping Jump Rope
Jumping rope with the speed rope improves fitness and is fun. Rope skipping is more than just traditional jumping rope. Music, speed, endurance, creativity - rope skipping is versatile, challenges the body and mind, and can be done with any number of children and adults. A rope skipping rope spins quickly and is therefore also well suited for demanding jumps.
Features
- Material: PVC
- Can be cut to individual length
Advantages
- High-speed rotation
- Suitable for rope skipping
- For challenging jumps
Note: Skipping rope length
We recommend adding 91.5 cm to the height. For a height below 1.68 meters, 85.5 cm will be added instead, as the proportions are different.
Product datasheet
Print page or download as PDF