tanga sports® Ball Pump with pressure gauge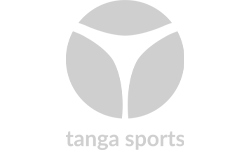 Why is this item currently out of stock?
Due to supply shortages or frequent price changes, we are currently unable to offer the item for direct purchase. Prices, current availabilities and possible alternative items are available on request at any time,
we look forward to hearing from you
!
tanga sports® Ball Pump with pressure gauge
The pump is very light and handy. You can measure the ball pressure with the pressure gauge.
The pump makes inflating balls very easy.
Features
- Pressure output: 2 bar
- Weight: 80 g
- Dimensions (LxWxH): 21 x 6.5 x 4.5 cm
- With manometer to check the air pressure
- Pump material: plastic
- Material hose: rubber
- Delivery includes hose and valve needle
Advantages
- Small and handy
- Pumping in both directions
- Flexible hose
Hint
Due to the flexible tube and the resulting practical handling, you avoid breaking the ball needle.
Product datasheet
Print page or download as PDF
Product information
Properties & Features
Sports
basketball, handball, soccer