tanga sports® Bumper Plates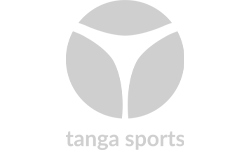 Why is this item currently out of stock?
Due to supply shortages or frequent price changes, we are currently unable to offer the item for direct purchase. Prices, current availabilities and possible alternative items are available on request at any time,
we look forward to hearing from you
!
tanga sports® Bumper Plates
Bumper plates are especially suitable for cross training. The bumper plates are very robust and resilient. In addition, the noise level is much lower than with conventional weight plates. Especially in cross training facilities, where many athletes train at the same time, this is a big advantage!
Bumper plates made of solid rubber have a 51 mm stainless steel bush embedded in the rubber. The "soft", hard-wearing rubber material ensures particularly low-noise and low-vibration handling and drops that are gentle on the floor and dumbbells in training rooms, fitness studios and cross training boxes.
Features
- Discs made of high-quality recycled rubber granulate
- Ø 45 cm
- Almost odourless rubber
- Stainless steel sleeve 51 mm, seamlessly drawn in
- High impact resistant, durable material
- Low weight tolerances
- Weight indication on both sides of the weight plate
Product datasheet
Print page or download as PDF