tanga sports® Competition Gymnastics Band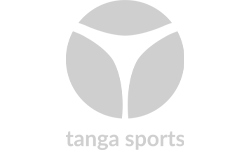 6 variants to choose from
tanga sports® Competition Gymnastics Band
The Kübler Sport® Gymnastics Ribbons are suitable for training and competitions in Rhythmic Gymnastics. The ribbon is made of satin and comes with a fiberglass rod and swivel.

Gymnastics ribbons, also known as dance ribbons, swing ribbons, or gymnastics ribbons, fascinate every viewer. Whether performed individually or in groups, the gymnastic and dance elements are given even more expression with the ribbon. The rainbow ribbon is especially popular among children.

Gymnastics ribbons for Rhythmic Gymnastics are available in lengths of 2m, 4m, 5m, and 6m, as well as in many colors. A 6m gymnastics ribbon is used in competitions.
Features
- Band (L x W): 6 m x 5 cm
- Material: Satin
- Fiberglass rod, approx. 50 cm long with swivel
Product datasheet
Print page or download as PDF