tanga sports® Functional Bag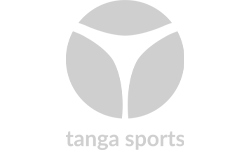 Why is this item currently out of stock?
Due to supply shortages or frequent price changes, we are currently unable to offer the item for direct purchase. Prices, current availabilities and possible alternative items are available on request at any time,
we look forward to hearing from you
!
tanga sports® Functional Bag
The functional bags made of synthetic leather from tanga sports® are very well suited for many exercises in functional training. From squats as a substitute for a barbell to using them as a medicine ball, the functional bags in various sizes cover a wide range of applications. The sturdy construction and ideal shape make them optimal training tools for almost any training requirement.
Features
- Dimensions 5 kg: Ø 22 cm x Height 53 cm
- Dimensions 10 kg: Ø 22 cm x Height 53 cm
- Dimensions 15 kg: Ø 22 cm x Height 53 cm
- Dimensions 20 kg: Ø 24 cm x Height 58 cm
- Synthetic leather
- Versatile use
- Various grip and holding options
Product datasheet
Print page or download as PDF