tanga sports® Soft Football 4-pack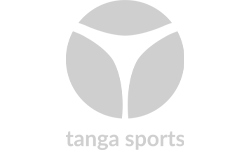 Why is this item currently out of stock?
Due to supply shortages or frequent price changes, we are currently unable to offer the item for direct purchase. Prices, current availabilities and possible alternative items are available on request at any time,
we look forward to hearing from you
!
tanga sports® Soft Football 4-pack
The foam balls can be used indoors without any risk of injury. Therefore, they are especially suitable for children and provide lots of fun whether at home, school, kindergarten, or in clubs. They can be used in various ways. However, please note that these balls are not suitable for use with water or in rainy conditions.
Features
- Material: Foam
- Colors: 1 x Blue, Green, Red, and Yellow each
- Not suitable for use in water or in the rain
Advantages
- No risk of injury
- Quiet upon impact
- High motivational character
Product datasheet
Print page or download as PDF