tanga sports® Vinyl Kettlebell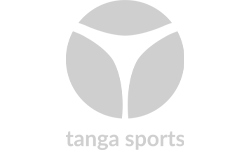 Why is this item currently out of stock?
Due to supply shortages or frequent price changes, we are currently unable to offer the item for direct purchase. Prices, current availabilities and possible alternative items are available on request at any time,
we look forward to hearing from you
!
tanga sports® Vinyl Kettlebell
Kettlebells made of vinyl are used in the fitness industry as whole-body training equipment. Through the free training, complete muscle groups are trained and the torso and upper body muscles are strengthened. The complete series is in black. Perfectly suited for fitness studios or clubs. With floor-protecting vinyl coating.
Eigenschaften
- Vinylbeschichtung
- Massive Guss-Qualität
- Rutschfester Griff
- Ausführung von 4 bis 24 kg
- Abgeflachte Standfläche
Product datasheet
Print page or download as PDF